Hurricane Matthew rolls in on us
We had a lot going on in the first week of October. We had just purchased the Jeep as our tow car and we were scheduled to pick up the RV from the dealership to bring back to Orlando so we could officially move into it. We were planning our maiden voyage, leaving mid to late October, for North Carolina.
We were also excited that the time was quickly approaching because we both really needed a vacation from work, BUT we were even more excited that we were able to start surprising people with our new RV!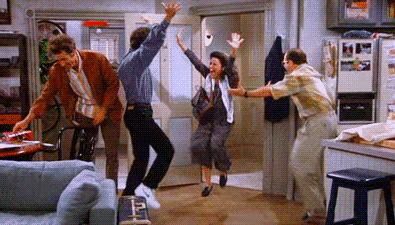 At this point, we have everything that we plan to keep and move into the RV and the bare essentials of what we need for the house until we hit the road for good. Absolute minimalism in full effect. Then the universe decided to throw us a little curve ball named Hurricane Matthew.
As we intently watched the news, it didn't take long before they were informing us that areas of Brevard County were being evacuated. We both have family in that area and without hesitation we were ready to come up with a plan to help them.
We called them to see what their status was, if they already had things lined up and to try to convince them to come stay with us and be safe or at least safer. I was worried about Grandpa because he was on oxygen and essentially bedridden most days, but they chose not to evacuate and take the chance of staying in their home to weather the storm. My grandparents lost their home during the 'Big 4 of '04" so they had a lot of reasons to want to stay and we ended up having to respect that. As for James' family, we were able to convince them to evacuate and stay with us – WHEW! Now we didn't personally have the room to accommodate them all, but I had a client in the Lake Nona area that was out of the country who was so unbelievably amazing that he opened up his house to us and our family – THANK YOU, GERARD!!!!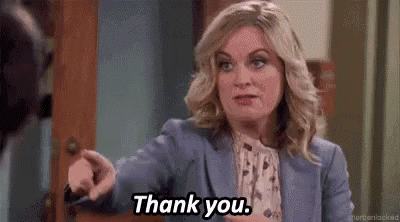 So once we figured out where we could all stay, the family started packing up everything they needed as James and I were scrambling around getting Gerard's house ready with plenty of bed space, etc.
We also had to physically hide our other new purchase, the Jeep. Luckily, a new apartment complex nearby allowed us to park it safely in their parking garage. Meanwhile, we hoped that nobody asked why I was driving my car and not James driving his truck.
We could not bring them to our house because it was essentially empty and that would blow our big surprise. For a moment though, we did think that we were going to have to let them in on what we were up to – which bummed us out – but we were able to keep people occupied, thanks to hurricane Matthew and the secret was still safe with us.
James and I didn't get much sleep that night Matthew rolled in, James constantly checked up on the hurricane status as we both often called my grandparents that didn't evacuate to ensure their phone line still worked and they were okay. Hours after the hurricane had passed through Brevard and we had called my grandparents yet again to check in – my grandmother was misinformed and in a sheer state of panic that Matthew was currently hitting them at that exact moment, meanwhile when the hurricane was actually hitting them she was all…
So James and I both had to explain to her that they had made it through the hurricane and at this point she really was just getting a little leftover rain. She was RELIEVED.
Meanwhile, we continued to wait it all out and for the roads to open and the driving ban was lifted so we could go check on them. Then we found out that both my grandparents and James' family did not have electricity and the water was not drinkable in certain areas until further notice. So we started to brainstorm again. We could pick up the RV first thing in the morning and drive it straight to Brevard, surprise the family with it and use it to help however we can and stay in Melbourne to help our family. Easy decision right there! We made all of the arrangements to pick up the RV, James' family headed home and we were ready to show up with the new beast.