Our first RV show & that's a really nice couch
After we found the Thor Ace, I contacted every single RV dealership in the state and I set our RV Trader notifications for across the nation. That's right. I didn't want to limit our search for a 3 – 5 year old Thor Ace to just Orlando, that's ridiculous. I scoured the internet and every RV dealership I could find that had a working website with an email or direct contact option, I hit them up. We were determined. We received some calls over that week and plenty of email replies, some of which included RV's – none of which included RV's that met any of the specifications I listed in the specific emails, which just proved that the majority of these salespeople paid absolutely NO attention to us and our needs whatsoever. I gave them the boot. Cut throat – I'm not wasting our precious time and efforts working with someone that doesn't even put forth the simplest of efforts such as class, length and most importantly our budget. I mean, if they aren't going to try at the beginning of all of this, when will they ever?!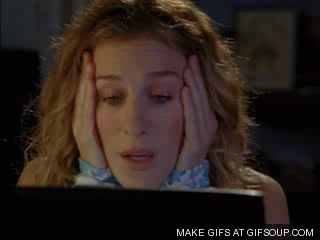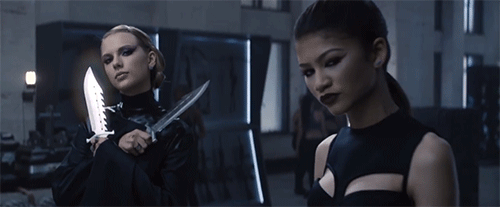 After some more research, James learned that the upcoming weekend, Saturday, August 6th, La Mesa RV was throwing their own mini RV show in Port Orange, FL – without hesitation, it was now on our schedule. We woke up early and drove over from Orlando, in hopes to beat the heat again :::insert heavy eye roll here::: We could not have beat the heat, no matter how early we arrived, it was just impossible. We pull in just as the team finished setting things up and we wasted no time marching all along the grounds in the blistering heat, walking through endless RV models that were essentially hot boxes at this point – it was 8am and we were already sweating profusely.
We came across a Class A Winnebago and it ended up being the only RV we had any sort of interest in at the show. Truth be told, we really just loved the couch – the best RV couch we've come across, not including those in the million dollar coaches of course. After some time passed, a salesman (Jeff) walked inside the RV to greet us and see if we had any questions. He clearly was not your typical salesman since he actually paid attention to us. We learned he had just started that week so we hit the nail on the head with that one and actually had a great time chatting with him about the Winnebago and other RV's, etc.
Unfortunately, we just didn't find anything we loved at that show – aside from the couch in the Class A. Thank you, Jeff for all of your help and awesome customer service though!! You made that experience better than it could have been, by far. Truth… Jeff turned on the Winnebago and blasted the AC for us so we could cool down. Jeff was our hero that morning. Thanks for saving us, buddy!
We figured since we were already in the area, we would google what other RV dealerships were nearby and see if we could visit at least one on our route back to Orlando. James pulled up the list, showed me the map and asked me to pick one. Out of all the options, I instantly gravitated to Giant Recreation World – even though it was actually further out of our way, I didn't care, I knew that was the one we needed to go to. It was a brand new location and it was a large one at that. Gotta trust a ladies intuition! We booked it to the car and blasted the AC to cool off some more before hitting the road to GRW.