Where Big Ideas Come Rolling In
James and I both share a love for traveling and experiencing new things but our standard "9-5" office jobs kept us very limited to that and naturally, we yearned for more.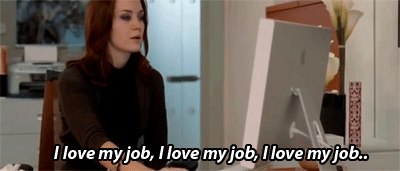 After taking our 2015 vacation time in Peru, we came back eager and ready for the next trip. That's when we decided we needed to spend more time exploring places we always wanted to see in our own country, the good ol' US of A! Long weekends away in different surrounding cities and beaches in Florida simply was not going to cut it – no matter how damn nice the beach getaway was… and there were some nice ones.
We thought a road trip in September and October 2016 through some choice states would be fun and the perfect way to see endless sites on our list, as well as finding new spots along the way. So we jumped on Roadtrippers.com – AMAZING site by the way! – you should absolutely check it out and use it – Seriously.
Anyway, so there we are just mapping away ALL the things we wanted to see and it did NOT take long before it was large enough to where we would need at least a month just to cram everything in. To the chopping block we went! We started changing things up and thought it would be smarter (and cheaper) to fly into Vegas, rent an RV of some sort (we were thinking a Class C or one of those clever Jucy vans) and still do most of the states and sites we wanted within a JAM packed two week timeline – of course, returning home completely exhausted and in need of rest but happy travel fiends nonetheless.
We rerouted our map, started pricing things out, working on a budget plan and before long, that two week road trip was exceeding $5k. That plan was still in our view but trying to find ways to tweak it to make it more affordable was the ultimate challenge… at the time. Little did we know what we would be getting ourselves into.
Fast forward through several months and we both quickly found ourselves swamped with the typical heavy work loads and stress – both of us working all day, all night and weekends – me even being on call 24/7, and things started to change for both of us in our respected fields, both good and weary. It wasn't until one week in late June where three of my grandparents became gravely ill and hospice was brought in – I did lose one of my grandfathers at that time AND James had quite the challenge of having to do some "restructuring" at the company he worked for, that made us have a serious chat about our future plans, specifically the near and now future.
I remember asking James that if the worst were to happen with his work, what would our options be. At one point, he blurted out that he didn't care if we just hooked a trailer to the back of his truck and we lived in that and hit the road. Without fear or hesitation, I hugged him and said I was all in and fully supported any decision we needed to make for whatever comes our way. I then suggested we move forward and look into the RV options either way because that could wind up being a great solution and opportunity for us, and it could be the right path for our future and James completely agreed. We had also recently started our own businesses (how we managed to fit that in with everything else on our plates?! – LOTS of team work!) so we knew we could work remotely from anywhere and continue to build that up even further, just as we'd hoped, but on a slightly different path.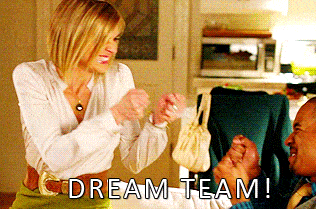 Losing my first grandparent, while having two others also taking quite a hit in their health at the same time really put things in perspective for me and realizing that we should never be afraid to try something, to achieve a dream or idea. That we should never make excuses as to why we cannot do things that make our hearts and souls happy and thus our new journey together began…
Mi Abuelo…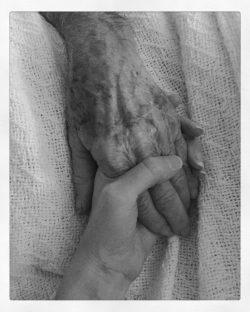 Check out our Dedication page for more!