The great purge continues…
Well, we started selling everything we own that we could not take with us and no longer needed AND I had a comical breakdown along the way – you can read all about how that started here.
We spent ALL day running around the city of Orlando selling stuff and now it was James' turn to be bummed… No seriously, we were having a conversation that night with two serious inquiries on the behemoth couch from the moment James posted it on Offer Up. We had offers coming in but we weren't taking them too seriously because it's a ridiculously nice couch and we weren't selling it for cheap – we knew we would lose money on it, but refused to lose too much money on it – BUT, these two different people wrote in, asking how early they could come over in the morning to see it and potentially pick it up – one actually asked for our PayPal information to send a deposit over to reserve it (WHAAAT?!?!?!) – neither of us believed them and so we passed out.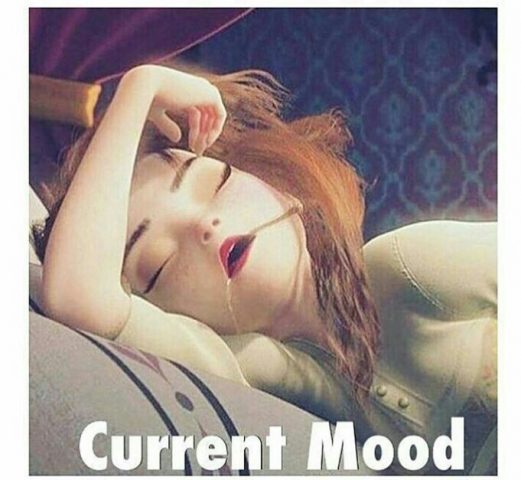 We decided to wake up early and hit the pool in our neighborhood for some much needed R&R since we didn't have time to go to our favorite beach spot. We were there less than ten minutes and both of our phones were blowing up with offers from all three resources. The people rested, but albeit briefly! Facebook was raging! James and I had to swap phones so I could meet up with all of the random people I had to go meet with smaller items, while he stayed back to meet up with people that wanted to buy the BIG stuff.
We sold SO much stuff that day (and weekend overall), it was unfathomable. We were surprised and thrilled at how quickly we were downsizing in the course of two days. We even met up with people multiple times because they kept looking back at all of our stuff and wanting more of it. We delivered dressers to two different people AND we sold the BIG tv and remember those serious inquiries about the behemoth couch? Well, a woman showed up first thing in the morning with her sons, a trailer hooked to the back of her SUV and she was ready to take it off our hands.
The couch sale happened SO fast that James didn't have the time to process it as her and her sons took it all apart and piece by piece, loaded it onto their trailer. It was wild. Not to mention this couch was EXTREMELY heavy and she was impressing us with her ability to move such beastly pieces with absolute ease. I mean, when it was originally delivered there were three bulked up guys STRUGGLING to move it in and here she is, tiny as ever, and toting it all off as if it's weightless. Hats off to her, she was a badass.
Meanwhile, I am running back and forth to the house and meeting people nearby to buy countless little things. We were exhausted, but it was even more productive than the day before and by the end of the day when things finally slowed down a little – we looked around at all of the space we were finally able to see in certain spots. It was nice and incredibly rewarding.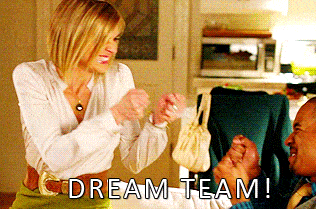 Now it was time to tackle my wardrobe…
Ladies, you MUST know what I'm talking about – I know I am not alone in this. Luckily, a few months prior, I had already purged about 1/3 of my wardrobe (clothing, shoes, purses, etc), but now I needed to purge SO MUCH MORE because even though we had a lot of storage space in the bedroom, there wasn't nearly enough space for everything I had left at this point. So I went online and ordered a few bags from ThredUp and got to work!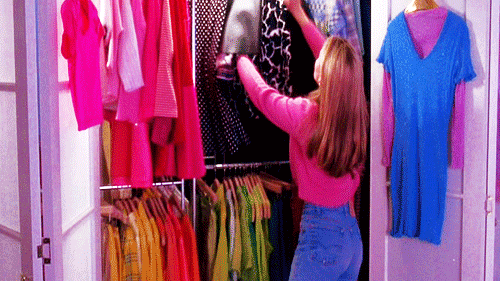 By this time, I was getting really good at purging so this task wasn't nearly as bad as both James and I expected it to be for me. It wasn't perfect, I still had a relatively small pile of clothes I was on the fence about for a few days, but I did it and I surprisingly felt great about it – who knew!!
So, we sold the vast majority of everything withing a few short days and the last of it was a slow trickle, but we got rid of everything and now it was time to prepare to move things into our new house on wheels – but first, we needed to check on that custom install of our washer and dryer….stay tuned!