This website, and ultimately this journey we have embarked on is dedicated to Rhiannon's late Grandfather, Richard.
For taking her on countless travels as a child – oftentimes in an RV for various types of road trips, camping, fishing and for always teaching her how to explore new places and meet new people in order to grow as a whole.
For remembering and sharing stories of Rhiannon as a little girl while in your weakest hours, and for randomly suggesting to her that we should buy an RV and travel together. It was a true gift for us, seeing your face light up when we brought it to you and all the times after that you gleefully inquired about everything we were doing with it and everywhere we planned to explore in it.
Thank you for loving and supporting both of us in life, love and our new adventure – you are forever with us in this amazing journey. Your happiness is our happiness, and ours is yours. We love you, Grandpa.
Grandpa and his grandchildren.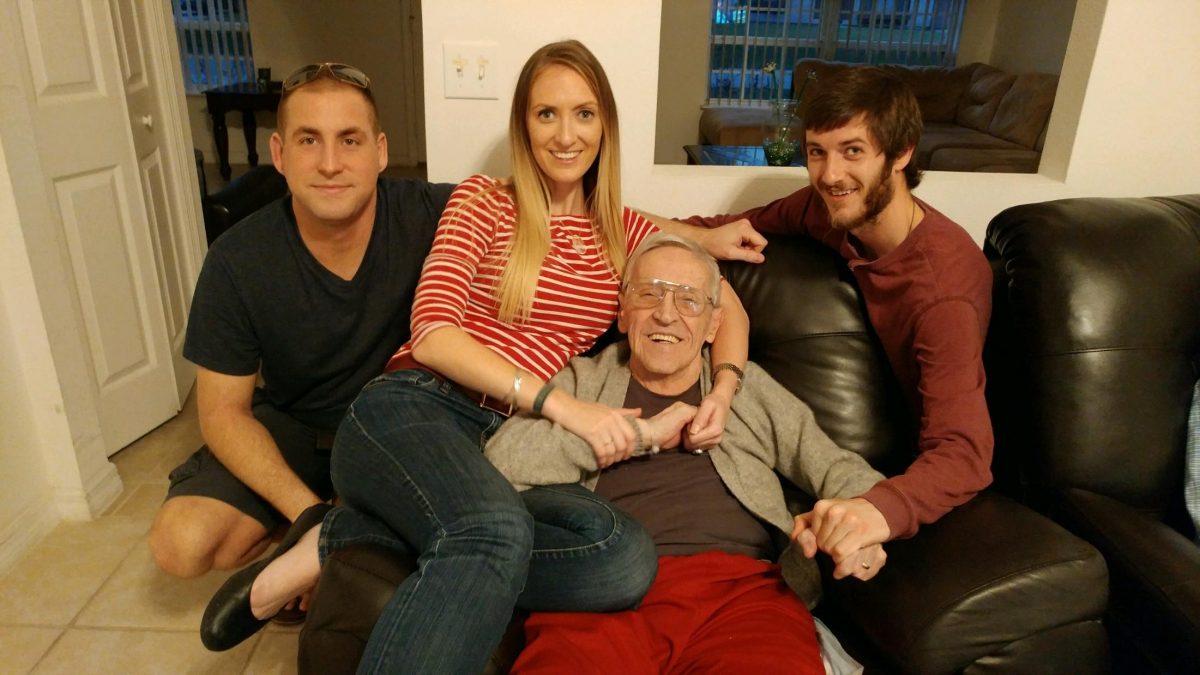 ---
This is also dedicated to Rhiannon's late Grandfather, Fausto, who's final days with us and all the days after, brought on the idea, passion and courage to pursue this wildly ambitious adventure. Thank you for all of your love, support and encouragement. Te Amo, Abuelo.
Mi Abuelo…