We did it!!! We bought our first RV!
Well, you guessed it! We bought our home on wheels the very next Saturday after test driving it. What a whirlwind that was! Just short of two months since the idea popped into our heads and here we are, making big dreams happen together.
Granted, we couldn't wait any longer and between our work schedules and not being able to drive back to Ormond Beach during the week, we explained to Eric that we didn't want anyone else grabbing our new place so we called in the deposit at the start of the work week. Wanna guess how we felt about it???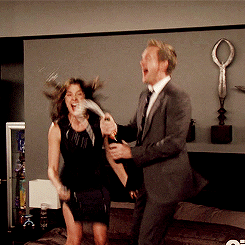 Excited, indeed! Everything was falling into place and we were accomplishing our goals left and right. It felt amazing.
So that Saturday morning, we arrived when they open – because we are just eager beavers over here (I literally had not been able to sleep in nearly three days because of the anticipation and excitement overload, go figure)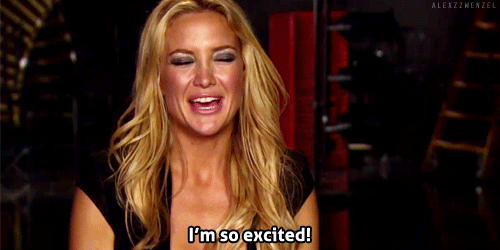 and Eric of course is there to welcome us with big bear hugs and congratulations. We take care of all the fun stuff in the finance office with Kyle and as soon as the paperwork was done, before Kyle could even shake our hands to congratulate us, James was already hugging and kissing me, followed with 'awwww's" from Kyle which then he promptly told Eric he just missed an awesome moment with us, hahaha. Way to go, Eric!
Here's a little video of our big day!!!
After it was official, Eric and Phil take us out to our new RV, where they had it all set up, plugged in and AC's running cold for us. We posed for photos with it, happy as can be and then they opened the door to our new home and said they were going to let us have a moment to let it all soak in.
The moment Eric shut the door, every positive feeling flowed through us.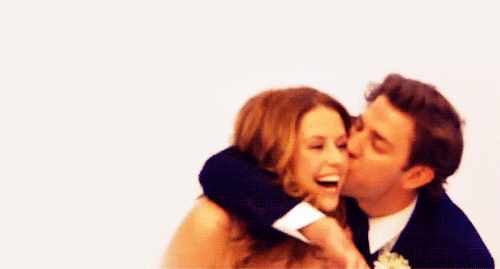 We were hugging and kissing each other with congratulatory excitement, exclaiming that "We did it!" and then we sat in our new living room and just looked at everything around us. We told each other countless times how much it really felt so right and it truly felt like "our home" – we could not have made a better choice.
So, remember in previous posts where I mentioned that we had the plans to renovate our RV? Even though we purchased new, we still wanted to do certain renovations which included painting the interior (which we purchased already), installing new floors (which we also picked out, purchased and had stacked in our soon to be old house), recovering the window valances and building a new headboard. So when we showed up to Giant Recreation World to make it all official, we came prepared with paint to get started on the area where the custom install of the washer/dryer unit would be going. That was interesting. James and I took turns on that fun little project that went completely wrong. We did so much research online, YouTube and talking to every single employee in the paint department of Home Depot. We thought we had everything we needed to do the job right, boy were we wrong. Basically, the primer and the paint just bubbled up and fell right off everything. Back to the drawing board with that one!
We spent pretty much the whole day there at the dealership, just lounging around our new home. We didn't want to leave, but the plan was to keep it there for a bit until we were ready to move everything into it and show it to the family. Plus, the washer/dryer combo install could happen now. Have we mentioned how much we absolutely LOVE Giant Recreation World?! Seriously, Eric and everyone else we interacted with there from day one has been absolutely outstanding. This match up was truly meant to be and we gained a new family out of it too. Thank you Eric, Phil, Kyle and the entire GRW team for making our dreams a reality AND making it the best buying experience, ever!!!
---
Want to know how we ended our big day? We drove back to Orlando, to one of our favorite spots, Dewey's Indoor Golf & Sports Grill, where we celebrated with our friend Hector with drinks and a huge UFC fight with Conor McGregor… that dude is a beast!