Our first camping experience in our RV
This experience could not have been better. A cool evening, live fireside music, and the milky way staring down at us.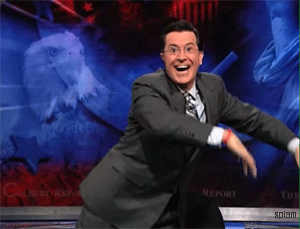 Our first camping experience in our RV, guys!!! If that's not exciting, I don't know what is!
If you're following our quirky little stories here, then yes, of course we called Grandpa to let him know that we arrived in North Carolina and were cruising along the Blue Ridge Parkway, headed up into the colorful fall seasoned mountains where we wound up being completely of grid. He was in GREAT spirits with that update – which just made our hearts even happier!!
Now, I have history with RV'ing for road trips and camping as a child because of my Grandpa, but James – ZILCH!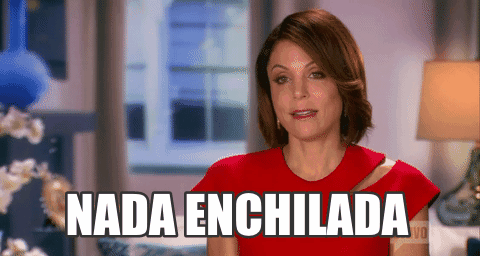 So James' first camping experience could not have been better. We chose to go into the mountains of North Carolina because we both have childhood attachments to this beautiful state so that was a natural choice for us both.
We headed up the Blue Ridge Parkway, which was gorgeous and JUST starting to change colors – absolutely stunning experience and if you haven't personally experienced it yet, you must add it to the list. Colors and scenery for days.
We loved driving around, getting further up into the mountains and reaching even more spectacular views at every overlook spot along the way, which we stopped at a few!
With that being said, driving along parts of the BRP were a little nerve racking because of some of the turns around blind mountain corners and of course driving right along the edge where, if you make one wrong move, you are rolling down what looks like a never ending plummet to your death. Is that too much?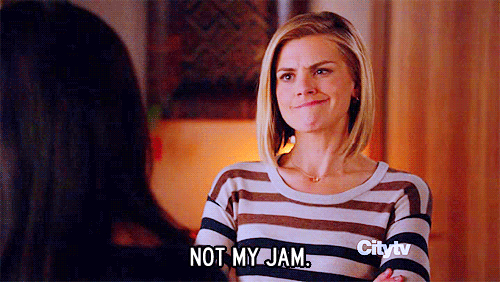 So I had flashbacks of Grandma yelling at Grandpa "FATHER!! BE CAREFUL!!! OH MY GOODNESS, ARE YOU TRYING TO KILL US?!"
Considering that James had never driven an RV before, he really did an amazing job. We only hit one snafu and that was winding up on this one lane dirt road, inching to the top of a mountain that just grew steeper and steeper for us (I swear we were damn near vertical) as we tried to find the campground we were looking for. Needless to say, we were heading in the wrong direction, lost signal on our phones and the GPS. Eventually – and I say that because we went A LOT further than anyone should have in our rig on that road but we eventually made the call to stop and head back to where we started before the dirt road.
James vowing that "we will NEVER make the mistake of taking the rig on a dirt road ever again."
Little did we know at the time because now we take it on dirt roads more often than not!
It was a cringe worthy attempt ALL the way, but we learned first hand just how amazing the turn radius on our beautiful beast was. We would have had a lot more challenges getting it back down otherwise. When we finally got back down off the dirt road and were trying to figure out where the correct turn off was, we spotted an older gentleman with a hiking stick walking by us along the road – obviously wrapped up a trail nearby – he waved and seemed to notice that we seemed confused so he asked us if we needed help with anything.
His name was Dan and he was an angel! We told him that we were trying to find this particular state park campground, but that we made a wrong turn somehow and cruised up the steep dirt road we were now stopped at.
You can imagine Dan's face when he replied with "NO! I struggle in my Rubicon on that trail, you definitely can't take this on it!" Then he pointed where we needed to go and it was literally to the right of us. We completely missed it. Turns out Dan was a full time RV'er as well and camps along this area for most of the year, every year because he loves it so much. So he helped explain everything to us, as he quickly learned we were brand new at this game called RV Life. He could not have been more helpful.
We pulled into the Linville Falls State Park Campground and found a spot, set up the rig and decided to take Chloe for a walk all around the campground to check it out. It was so pretty and the fresh air was amazing! Chloe was happily trotting away with us. If anyone was outside, they all waved and said hello. James was taking it all in and we were finally starting to let the relaxation take over. We walked by a lake where some campers were fishing and then we reached the other end where there was a river just beyond the trees. We had to go find it and check it out and as we walked through the trees, we stumbled on a community amphitheater and there it was, rushing cool water. We loved it.
If you want more information on this beautiful camping spot, click here.
The sun had set and we were back in the RV eating dinner when James heard something.
James: Somebody's playing music out there.
Rhiannon: You know that's not the radio – those are people actually playing guitar and singing.
James: ::completely stunned look::   Seriously?!
He opened the windows so we could hear it better, pin pointing their location and noticed that it was a couple sitting around their campfire. It was beautiful. We quickly finished eating and decided to go outside to continue listening to them play. It was SO cold for us both, but we didn't care, it was all worth it.
We sat in complete darkness with the neighbors campfire and music coming from our left and that rolling river on our right. We just sat there peacefully, taking it all in as we looked up at the night sky. The tops of all of the trees formed a perfect circle from where we were, just seeing black silhouettes against the dark sky that was FILLED with stars, a meteor shower and a clear view of the milky way. You seriously could not ask for a better first night of camping. That is a night that neither of us will never forget.
The next morning we woke up to do a sunrise hike to Linville Falls. It was cold, quiet and gorgeous the whole way. We loved it so much, we just kept hitting trails in the area until we needed to return to the rig to pack up and roll out. We were so excited to be such a beautiful part of the country. So excited that whenever people walked by along the trails or cars drove by along the parkway, we were both gleefully waving at everyone and saying hello. James was having so much fun with it – he found his element and he was hooked!
Now it was time to head to Swannanoa for a trip down memory lane and meeting up with James' mother and aunt!