Giant Recreation World, the ultimate RV search!
We arrived at Giant Recreation World in Ormond Beach and we were already excited about the abundance of RV's just on the outside lot. This was already looking promising. As we were walking towards the lot, a fella on a golf cart whizzed on up to greet us. His name was Eric Snyder and we quickly learned that he was our dream...
We arrived at Giant Recreation World in Ormond Beach and we were already excited about the abundance of RV's just on the outside lot. This was already looking promising. As we were walking towards the lot, a fella on a golf cart whizzed on up to greet us. His name was Eric Snyder and we quickly learned that he was our dream match of a salesman. Seriously, he wasn't pushy, he took us seriously and listened to what we were looking for and most importantly, his personality was a winning match for this duo. It did not take long before the three of us were making jokes left and right as he tried to find the perfect home on wheels for us.
Fun fact: We were also abundantly clear that we were NOT purchasing an RV today. He took it all in stride. Nicely done, Eric!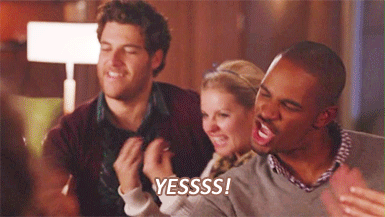 To start, he drove us around and showed us some of the Class A's that met some of our criteria and then let us roam around them and see how we felt as he drove back to the showroom and grabbed us some cold water bottles. This man was our savior! Unfortunately, by the time he came back with the water bottles, we hadn't gravitated towards any of the coaches we had seen so far. We continued to walk through a few more on the lot that were within our list, but we just weren't feeling it for any of them yet. I was beginning to feel slightly disappointed, I really thought we would find something here.
So Eric drove us back up to the showroom so we could cool down in his office while he searched the GRW database to see if any of their other locations had anything that could possibly work for us. Eric was fully invested in wanting to find our dream home on wheels and he promised to do everything he could to help us. We could not have asked for a better guy. We go back and forth talking about details again and then Eric offers to show us one in the showroom that meets a lot of our criteria, if not all of it, BUT the length. We wanted to stay on the smaller end of Class A's with a 27 footer and the one he said he could show us was 31 feet. We decided to take a look and even though a few extra feet didn't sound that bad, we wanted to be sure.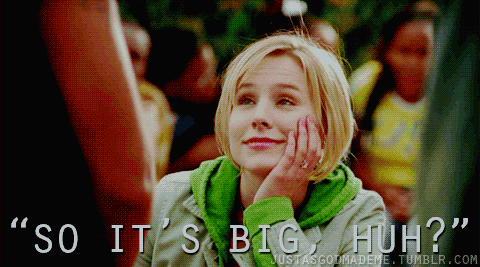 That's when Eric walked us over to the Coachmen Mirada 31FW. We walked in and started looking around like every other RV we've explored and we were liking what we were seeing. It was equipped with a passenger work station, win! It had the motorized bunk above the cab, win! The windshield seemed even bigger than the Thor, win! Lots of storage space all throughout the living and kitchen area, surprise win! The bathroom layout was nice, had ample storage AND James could actually fit in the shower comfortably, WIN!
Then we entered the bedroom and within seconds we looked at each other and looked at Eric and asked in utter confusion "why does the bedroom feel so much bigger than any other one we've been in?!" Eric then explained to us that on the passenger side there was a bedroom slide and then on the drivers side there's what is called a full wall slide, which starts just beyond the captains chair and goes ALL the way back to the end of the rig. Basically, the bedroom has two slides, thus double the extra space. We were impressed.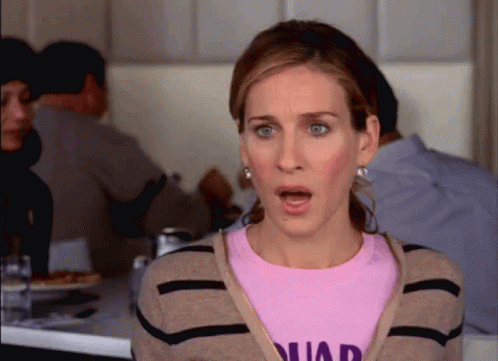 I started looking through all of the storage through the entire coach and just the bedroom alone was more than we've seen anywhere else. In fact, just beyond the bedrooms threshold, next to the kitchen pantry, there was an additional wardrobe closet with two large drawers underneath. Now remember, we also wanted to be able to have a place to install a washer/dryer combo machine. I looked inside this wardrobe cabinet and the drawers, then looked over at all of the closet space in the bedroom and told Eric "I'm willing to sacrifice this entire second wardrobe area if you can put a washer/dryer in its place." He nodded and said that he believed it would be feasible and that he would check for us on Monday with the Service Department on the logistics. Awesome.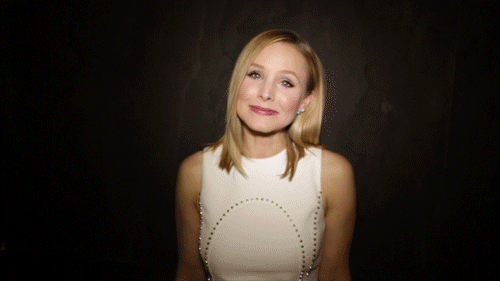 We sat around in it for a bit before realizing the time and that we needed to refuel. We told Eric we were going to grab a bite for lunch and told him we meant it and that we would be right back. He believed us, his coworkers did not. Little did they know! We came back right after AND we had BBQ and beer in tow for Eric. Just because we actually liked the guy THAT much.
We then returned to the coach we liked and spent a few more hours just sitting in it (that was a first) and discussing everything. Eric would periodically check in on us and answer all of the questions we had come up with since his last check in. It just felt right, this one. The only real kicker was that it was new and we never considered buying new. The surprise bonus we didn't expect though was that GRW offers a lifetime warranty and THAT was a HUGE plus for us, especially because through all of our research we had learned that when people buy new, oftentimes things malfunction, break, come loose, etc and we wanted to buy something older that had already been through all of those hassles and was in top shape – this was a pleasant curve ball. When Eric came back to check on us with more cold beverages in hand (by this time, he knew what our favorites were) we started discussing the price tag, right there in the living room. Which James would then remind him that even though we wanted to crunch numbers, we were still NOT buying today.
Eric knew us pretty well by then and understood that there was no need to beat around the bush, so he didn't. He told us what our options were for financing, which we were pleasantly surprised by considering what we had thought the options were prior to. Then he excused himself and went into the Sales Managers office where all the fun number battles happen. When he came back, he presented us with one magic number and it was the absolute lowest number possible. He went to bat for us and refused to waste our time battling back and forth with digits and that in itself was something to process, especially because James really likes the numbers game when it comes to this stuff. This was it. I swear, Eric became our family that day and not just because of that move, although it was amazing because we knew how genuine he was with us and to be honest, he liked us just as much as we liked him!
As promised, we did not buy that day. Instead, we said our goodbyes to Eric and a few other awesome staff members we met that day, like Phil! (Hi Phil!!!) and we were going to head home and process everything, keep in touch with Eric and wait to hear about the potential custom install option for the washer/dryer unit as well as any possible contenders he may find out there for us. We had A LOT to think about, but at the same time we felt like we really found a winner for us. We didn't know what to do, we questioned if we should wait any longer and potentially lose out on this coach or just go for it because we felt it was the perfect one. This conversation was non-stop.
It was going to be a rather interesting and distracting week.
Shockingly enough, we were so distracted that we didn't take a single photo that day.