I'd like to phone a friend, Regis!
When the weight of impending change becomes a little heavy and you suddenly realize you know someone who for years has been doing the very thing you're working towards.
So I had one hell of an "AHA!" moment one evening in July, and naturally an excited one, when I remembered that an old friend from high school (big shout out to all my Winter Park Wildcats!) was doing the RV thing with her boyfriend as well (an even BIGGER shout out to my girl, Selena!). She's just a badass talented performer in the traveling Broadway Show 'The Lion King' and back in 2014, after at least a few years of touring, she and her boyfriend decided it was the best plan for them (and their two pets) to transition into the RV life while her time with the tour continued.  I explain this all in a nutshell to James (me explain something in a nutshell?!), clearly excited but of course he was hesitant to have me reach out to her because he didn't want to feel like we were just going to bombard her and her boyfriend with endless questions when they clearly have far more important things to do – a valid point, I agreed.
However… only a couple days went by of us discussing all of our research after our work days, to the point where we were slightly overwhelmed and confused with certain things and reaching out to Selena seemed like the right thing to do.
So I hit her up on the ol' Facebook, letting her in on our big plan (which she was the first or second person to know our big secret at the time) and asked her if I could pick her brain and basically unload every question that races through our minds non-stop now. The one time Facebook fails on giving me message alerts! Hahaha. Selena replied ecstatic and more than happy to help – YYYYAAAAAAAASSSSSSSSSSSS, GIRL!!!!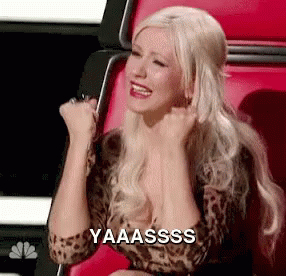 We set up a phone date and in the meantime, I started typing up the longest Q&A session imaginable – seriously though, even when I ran through the list of questions with James and asked for input, he didn't have anything to add – I had that $h!t covered, like a boss! Hahaha
Thank God Selena was so excited for us AND incredibly helpful – I warned her about my ridiculously long list of questions as soon as she called; she laughed and took all the questions in stride! Her and her boyfriend, Phillip, talked with me for quite some time, explaining their whole process of the idea for them and how it became their reality. They told me all about their search and purchase process, as well as how their whole transition into RV life worked. She even put together their expenses for me so we had something realistic to look at in comparison to our guesstimated expense and budget plans. Selena & Phillip, endless thanks to you both for being SO damn helpful and even more so for being excited and supportive… this also includes taking ALL my wildly long text messages thereafter on everything after that first phone call. We can't wait until our RV paths cross and we can personally celebrate and thank you both!
They also have their own blog, you can read up on them here at www.xyRV.com !!!