Yummies Ice Cream – Warsaw Falls, NY
12 Center St, Warsaw, NY 14569
In town for a hike up to beautiful Warsaw Falls, a closet-genius in our group suggested we stop at the nearby ice cream shop for a treat. That spot happened to be Yummies, and that decision happened to be out-frickin-standing.

A scoop of history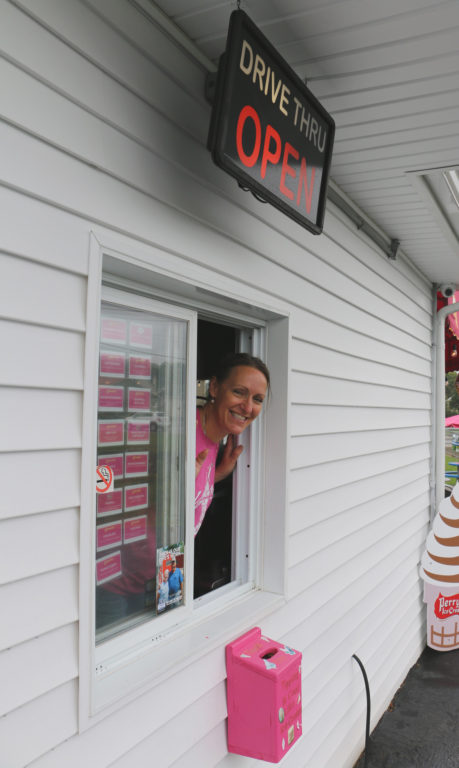 Yummies has been serving up creamy deliciousness since 2006, and serving up their own homemade deliciousness since 2014.
In her continued efforts to improve the business, the owner went to an ice cream convention (those exist?!?!) and, as someone who sold brand name ice cream at the time, found herself to be in the minority. Most shop owners were making their own and encouraged her to do the same. After the convention she found herself an ice cream mentor (what?!) and got to work.
Now Yummies has dozens of flavors they rotate in and out, along with seasonal specialties. Some standard, others wonderfully custom. Some bizarre flavors of note:
Muddy Frog (Mint ice cream w/ Oreos, brownies, and fudge)
Spotlight (Buttered popcorn flavor)
My Yummies experience
On our first visit I opted for a waffle cone with 'Mint Chocolate Chip' on a pile of 'Cookie Monster' (Cookie dough ice cream w/ Oreos and chocolate chips). It was absolutely marvelous. The ice cream is so creamy yet fluffy, and there's a freshness that screams 'homemade'. The mint flavor was just right, not overpowering or overly sweet, and the chocolate chips were small so eating them wasn't strenuous. The scoops of 'Cookie Monster' were packed full of chewy cookie dough and soft Oreos. Everything was delicious and supremely enjoyable.
Outside of ice cream, it's a delightful experience all around. You can tell Yummies is a community staple. Smiling employees called 'Super Scoopers', colorful decor, and a big covered patio where everyone can enjoy summer weather while indulging. It doesn't get better than that!
I know if I lived in the area, I'd have all my meetings there.
Read the story on how this led to me having a tooth pulled