Endless RV Research & We Just Can't Quit
Deciding to RV full time is a big enough decision. Once you mentally make the leap, there are hours upon hours of research, calculations, and considerations. This is an inside look into our process.
And so it begins…
After James and I started talking about the idea of "just hooking a trailer to the back of the truck and going", we started to look into it to see what the options were, if it was at all feasible – and naturally the costs involved. When we began this search, we were solely looking at fifth wheel trailers to tow behind James' truck and we were pleasantly surprised by the options and prices, we thought that was the clear choice for us – we looked at nothing else. We immediately installed the 'RV Trader' app on our phones, voracious for information and even lying in bed, when we should be resting up for the following work day, instead gazing at all the fifth wheels until we passed out. We were fully engrossed.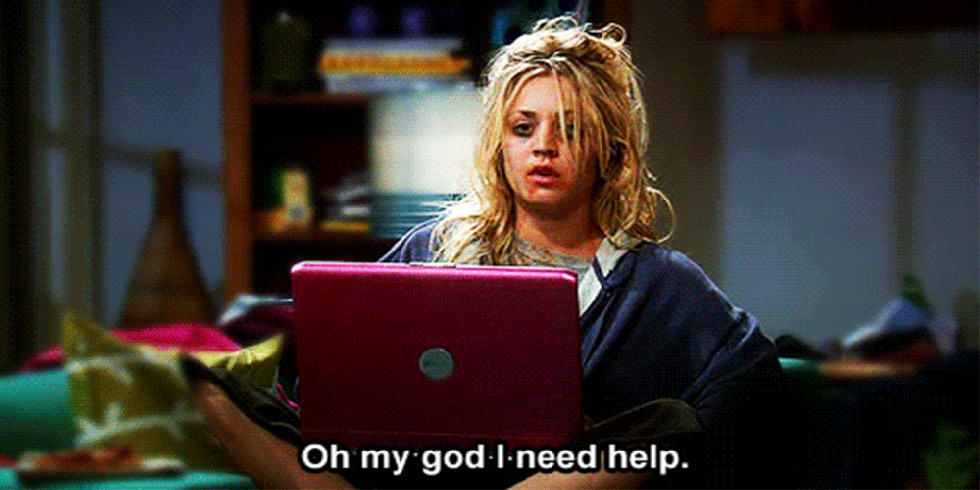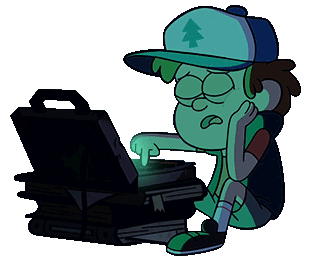 Beachy brainstorming
Later that following week, on a Saturday, we woke up early to drive to our favorite spot in St. Petersburg (Pass-a-grille to be exact) for another one of our much needed beach days (AMAZING spot for beach days, btw! – If you haven't experienced it, what the hell are you waiting for?!) Anyway, so as we were driving there, of course we were discussing the RV idea and for the first time we noticed that many of the large billboard signs along the highway were for RV dealerships… HOW have we not noticed these before?!? So, I quickly jotted down some names and their appropriate exit numbers as we now planned to make a few stops on the way home to explore our fifth wheel dreams first hand. It was about damn time we took that next step and we were READY!
That's pretty much ALL we talked about while trying to "relax" at the beach that day. RV's, our business plans and how we could actually merge the two and work remotely, yadda, yadda, yadda…
After at least a few amazing hours of soaking up some sun with a cool breeze off the ocean, walking along soft sand and lounging around on our floating noodles in the water – we finally packed up the truck and left… for lunch. You thought I was going to say RV dealerships? Hahaha We had to fuel ourselves up first! We stopped at our favorite little hidden Italian family treasure called Gennaro's – if you haven't been there and you like anything italian – JUST GO.
Good Eats: If you can have a cheese-less pizza and it's absolutely delicious, it's a legit spot.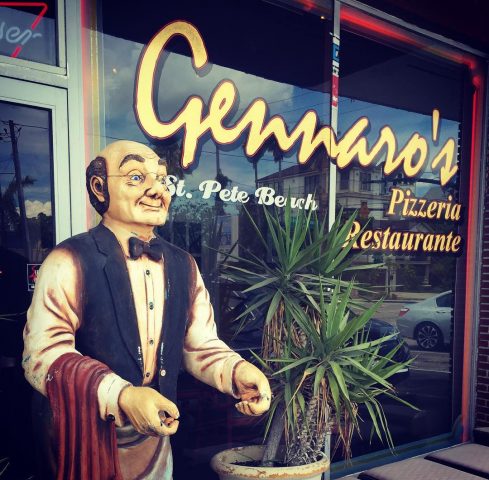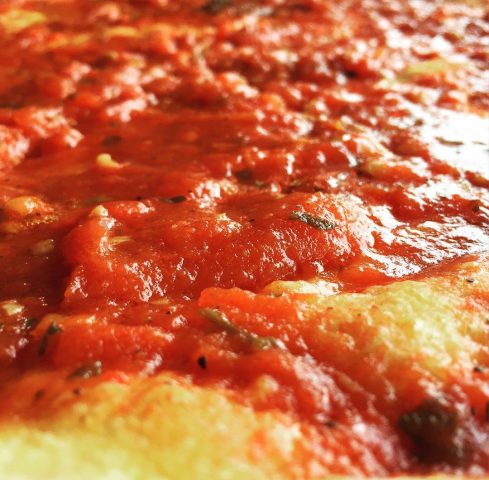 Alright! So once we filled our sun-kissed bellies with our favorites off the menu we finally hopped in the truck and eagerly drove to our first ever RV dealership!
Our first RV dealer experiences
Our first stop was Tampa RV – where it appeared they specified more in Jayco's than anything else, although they did have airstreams too but we knew we weren't interested in those. When we arrived, we weren't hounded by an overly eager and desperate salesperson like you'd find at most car dealers. In fact, nobody paid any attention to us at all. At first, we were a little perplexed by that observation but, we loved that we were essentially invisible and could just walk around freely to look at all of the fifth wheel options on their lot without being bombarded by a cliche auto salesperson type.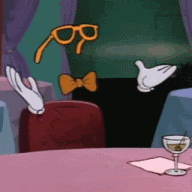 As we were poking around some pop up campers for fun, just to gauge how tiny the damn things are, a young fella appeared on a golf cart. His name was Justin and he was awesome, not at all like the cliche sales person you would normally deal with, in fact he was recently promoted from the service department and he was the perfect person for our first dealership experience! We explained that we were looking for fifth wheels and what our plan was, at least what was the start of our plan we had conjured up at the time. Justin showed us a few different fifth wheel options and we were stunned by some of the size options and amenities! I mean, we were NOT expecting to walk into one of these things and see high ceilings with ceiling fans and a spacious kitchen complete with a huge fridge, let alone a dishwasher! Then you've got the living room with the leather couch AND two leather recliners and the tv pops up from the hidden nook with the push of a button and there's a fireplace, then you look on the other side and you've got not one, but TWO bathrooms AND a washer and dryer. I mean, COME ON!!!
Justin showed us the storage bays along the outside exterior of the units and we were floored by the amount of space there was there too. Of course, we were looking at brand new units and the prices were more than we thought we initially wanted to spend, especially after perusing used ones on RV Trader, but WOW! Were we amazed by the options and the price for them. Justin drove us around some more and offered to show us the airstream and Class A options, but we basically snubbed those from the beginning because we knew what we wanted. Hahaha, not really. We just knew we didn't want to be driving around pulling an airstream, although we did walk through one to prove to ourselves that it definitely was NOT an option either of us were interested in. As far as the Class A options go, we had it in our heads that those were meant for rock stars on tour, and that just seemed way out of our league. We wanted to tow!
Talking to Justin about everything, he was incredibly helpful. He had noticed and explained to us that our truck was too small to tow something the size and weight of a fifth wheel and that if that was the way we wanted to go, upgrading to a bigger truck HAD to be a part of that plan too. So we kept that at the forefront of our minds for later research as we graciously thanked him for being so cool and helpful and giving us what had to have been the perfect, ideal first experience at an RV dealership.
Justin, if you're reading this, buddy… thank you for ALL of your help, guidance and tips! You put us more on the right track from that point AND you made us feel really relaxed and comfortable. James also liked that you both agreed on paper towel preferences too. Hahaha
Our next and final RV dealer stop of the day was Camping World of Tampa. We thought, that HAS to be a must, just for the name alone! So, we arrived and parked the truck, guzzled the last of our gatorade and hit the pavement. Not a single person helped us, or even acknowledged us. It was strange and even though we liked being able to walk around freely without being hounded by sales personnel, this was a completely different feeling because we weren't even being acknowledged. So, that wasn't exactly a great experience. We walked ALL over one lot of theirs, the main one with the office building and service department with plenty of employees in sight. We climbed up into fifth wheels we were interested in looking in, that were unlocked and then we noticed that they had a whole other lot just across the road with even more fifth wheels! We trekked all the way back to the truck, again, not a single person acknowledging us for anything and by the time we reached the truck, James was done. We had literally spent ALL day in the scolding hot sun and he was drained, not to mention that we both were turning a bit pink from all the rays as well and we had run out of hydrating fluids. We did drive the truck over to the lot though, James knew I was still amped up for exploring more fifth wheels but once he drove over and I saw the amount of fifth wheels in the lot, I knew we had to call it a day.
Points for James on willing to push through the heat and exhaustion for me but we would have ruined ourselves that day had we continued. Needless to say, James was SO relieved when I told him to turn around a go home. Hahaha!! We had a good start and could now go back home and relax and discuss everything we saw and learned to continue our research and perfect our plans and ideas! THAT was exactly what we did… whilst eating delicious leftovers from Gennaro's, of course!